Welcome to my genealogy page of BRIENNE, O'BRIEN AND BRYANT/ SUDDENS/DONAGHUE. My name is HELENA GRACE
BLOMFIELD
and I am trying to trace my maternal genealogy tree . I  am not a genealogist,  but  just very interested in my family roots, and hopefully putting my  very meagre pieces of  BRYANT FAMILY   information online,  some more of the puzzle will slip into place.....information here is gleaned from mainly my late Mother- ROSANNA MAUDE NELLIE BRYANT. From what I can gather to date and been told by family members ,   our NEW ZEALAND branch of BRYANTS,  where among the first wave of settlers landing at PORT VICTORIA,  [LYTTELTON]  SOUTH ISLAND NEW ZEALAND, on the vessel  RANDOLPH IN 1850? .  but  to date I cannot vouch this information is 100%  correct,   then again I have been told several families came out together...so, still looking for them...... If any members of this branch of the family tree, has any more info please tell!!     Thomas and Jane above married at the Manse Lytteton, in 1872
The origin of our particular branch of  'BRYANTS'   is rather intruiging to say the least, and I find all these pieces of information about our gallant and very brave ancestors most fascinating.   The BRYANTS ( Brienne)  evidently originated  from a
village
between FRANCE and  GERMANY. They were
FRENCH  HUGUENOTS,
and as  history relates to us these folk had to flee for their very lives during the persecution of their faith.  Then on to IRELAND/SCOTLAND  they have also been traced to
COUNTY CLARE- IRELAND
. My cousin the late PHIL BRYANT was very into this study of the origin of the Bryant name and the French Hugenots. Here the story of persucution carries on in horrific subhuman treatment of the Irish by the greedy
English land
grabbers, the  utter misery and starvation in the POTATO FAMINE, the lucky ones escaped  by migrating to other lands, anything was beter than the slow degrading death of starvation in their country of birth, where the story of human rights makes a shameful blot in the history of the UK, a horrific  story of genocide. But our Family branch as far as I can ascertain originates in Scotland, see the SCOTTISH CONNECTION  On to to NEW ZEALAND  where  our kin were amongst the very first settlers of this country they  arrived on  one of the first four ships to enter
LYTTETON HARBOUR,
SOUTH ISLAND NEW ZEALAND. ( not 100% SURE ON THAT)  check out the
SCOTTISH CONNECTION
JAMES WOODLAND SEYMOUR BRYANT, PATERNAL MY GRAND FATHER.(D).son of Thomas Michael Bryant and Jane Suddens

MY GRAND MOTHER, CLARA HELENA HEDWIG LANGE.

NELLIE ROSANNA BRYANT  1914-2003, YOUNGEST DAUGHTER OF CLARA HELENA LANGE AND JAMES BRYANT.....(d) son of Thomas Michael and Jane Suddens

BRYANT HERBERT HENRY....

..8 TH  CONTINGENT..NORTH ISLAND REGIMENT..PRIVATE...N0 5187'FARMER'

THE CHRISTCHURCH  MILITIA-1860,

men residing 15 miles from the Land Office CH CH.

ages between 18-60

BRYANT JAMES - FERRY ROAD- MARINER.

BRYANT THOMAS- WOODEND-BUSHMAN.

BRYANT WILLIAM-JACKSON ROAD-LYTTELTON-STOREMAN.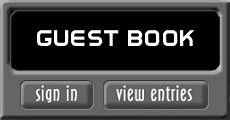 THOMAS (TOM)  MICHAEL , Harbour Master, LYTTELTON HARBOUR.

HENRY SEYMORE BRYANT married PEARL HARVEY

ALICE BRYANT 1898- married JackChanning

JAMES  WOODLAND  BRYANT 5/51877 married CLARA HELENA HEDWIG
LANGE 1876 
married 27/3/1901 at the House of Anton William Malmquvist LYTTELTON ..WITNESSES:Charles George Lange Farmer in Marshlands ( brother) and H Bryant Labourer at Salts Gulley LYTTETON
I have in my possession a memorial card below, which came via my Grandmother Clara Bryant

In Loving Memory: of  HILDA JANE SELANDER, dearly beloved daughter of  CHARLES OSCAR SELANDER, and ELIZABETH (BRYANT)  died November 23rd, 1923, aged 21yrs.interred at the Public Cemetery, LYTTELTON.

CHILDREN OF THOMAS  MICHAEL BRYANT AND JANE  SUDDENS

ELIZABETH NEWMAN BRYANT 1876  married CHARLES OSCAR SELANDER

CHECK THE GUEST BOOKS YOU MAY FIND A RELATION!.

PLEASE CHECK ALL THE GUEST BOOKS YOU MAY FIND A RELATION AND LEAVE YOU INFO FOR OTHER FAMILY RESEARCHERS, ENJOY AND GOOD LUCK, Kindly note that all personal photos and information  is copyright and given freely for Family researching by Family and not to be sold... if you have any photos/information to add to our Family website please email me below..thankyou..enjoy!

.

Greatgrand parents Thomas Michael Bryant 1848/Janes Suddens 1850 married Lytteton SI NZ...GGGrandparents Thomas Michael Bryant LONDON1847/ Elizabeth Donaghue

The Change in BRYANT names

JAMES  WOODLAND  BRYANT 5/51877 married CLARA HELENA HEDWIG
LANGE
Click here to add text.