Well  family/friends I have had this website up for 8yrs and at long last we have had a marvelous breakthrough, MARGARET LANGE found my website and has kindly given me some more LANGE FAMILY information, this is the pot of Gold at the end of the rainbow, my knowledge about my FRENCH-GERMAN  GREAT GRAND PARENTS and where they originated from was very meager, so many thanks to MargaretLange  for additional information re the LANGE FAMILY, we can tie it in all successfully.I cannot vouch that this is 100% correct but it's pretty close.

The original LANGE FAMILY/FAMILES  lived in the area of
Metz, Alsace Lorraine
,
FRANCE
I do know that my
GRAND MOTHER CLARA HELENA HEDWIG
was born in BERLIN,
GERMANY
, so the
LANGE FAMILY
  must have been living in that region. We know that they landed in
NEW
ZEALAND
about 1879 aboard the vessel
HEREFORD
-via
LONDON
. My
MOTHER
always said that
GRANDDAD GODFREY LANGE
was a  
FRENCH HUGUENOT
,
  Of course the
HUGUENOTS
were
FRENCH PROSTESTANTS
  who where persecuted most foully
IN THEIR HOMELAND FRANCE
ie., the
BARTHOLOMEW MASSACRE 1572
WHEN
8,000 HUGUENOTS WERE MURDERED IN PARIS
, the streets and river filled with corpses, that wolves came down from the hills to eat the remains and fishing was banned.  So persecutions, burning at the stake, the systematic  extermination, by the
CATHOLIC CHURCH 
forced the
HUGUENOTS
to leave their homeland
FRANCE
by their thousands and escape however they could, usually  under the cover of darkness  to the sanctuary of neighboring countries..
The  LANGES come from the area and lived in
METZ, ALSACE, LORRIANE in
France
.then following the ghastly persecution of FRENCH HUHENOUTS were driven them out of their homeland FRANCE to flee across to STETTIN (
SZCZECIN
)
POLAND.
it was here in the old GERMANY
PRUSSIA
the LANGE brothers were born, as our August met and married his wife Caroline Wilhelmina in BERLIN and their two daughters born in Berlin.  I think the ominous clouds of the coming first World WAR was the contributing factor to persuade the Lange families to migrate to the other side of the world, a tremendous decision. In 1879,  7 years after his brother Carl  sailed to NZ, August & Caroline plus their two daughters, one being my Grandmother Clara, followed them, first sailing to England then the long 6 mth voyage  to  the port of Lyttleton New Zealand....
Carl Lang, brother of August Lange was  born STETTIN-WEST PRUSSIA  came to New Zealand before his brother, in the year 1872 Carl and his wife Wilhelmina landed at Holmes Bay, Lyttelton 30 Aug 1872 in HMS "Friedeburg" with their two sons Ferdinand and Ernst.

The origin of our
LANGE
S is
FRENCH
and  the name LANGE possibly could have derived from another
FRENCH NAME
.
de LANGLEY
, or similar,  I  really don't know, until such time as a correct LANGE FAMILY TREE detailing these issues has been done..... 
Now to the  spelling of LANGE, even though on my GRANDMOTHER'S DEATH CERTIFICATE,  her maiden name is put in as LAING, we believe because of the documented anti GERMAN feeling at the turn of the century in the CHRISTCHURCH REGION , and elsewhere, the obvious GERMAN names were changed to their ENGLISH VERSION  for anonymity.........and  that origin FRENCH  name LANGE, is de LANGE , de LANGLEY, etc.,

More to come plus Family photos... courtesy of Margaret Lange Christchurch and Kathleen Monk of Tauranga New Zealand..I shall to correct some of this info as more Family data comes to hand, thanks to all concerned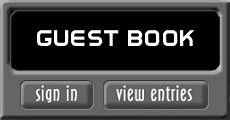 CAROLINE ROSINA  HELENA WILHELMINE KRAENZLIN AND AUGUST GODFREY( GOTTFRIED) LANGE [LAING  LANG]   had only one son born who was born in New Zealand, in 6/1/1880 he  was named CHARLES GEORGE  LANGE  he married MARY   FAULLS19/3/1902  in Christchurch NZ .

.MARY LANGE'S ( LANG LAING)  WEDDING DRESS is evidently on display in the  SETTLERS MUSEUM, SOUTH ISLAND  NEW ZEALAND, if anyone has seen this  LAING ( LANGE LANG) WEDDING DRESS I would love to hear about it!

THIS IS A NEW ZEALAND SITE.

SOME LANGES I HAVE FOUND IN MY SEARCH WHICH MAY HELP SOMEONE ELSES GENEALOGY SEARCH..

LANGE WILLIAM 10TH CONTINGENT-SOUTH ISLAND-PRIVATE ' CLERK' No. 9529.

LANGE WILLIAM- 2nd May-1918  Wellington

LANG NORMAN-30th Sept., 1915-Wellington.

LANGE Mrs Anne 7th July 1888 Masterton

LANGE CHARLES R. A. aged 32yrs result of accident. 7/11/1894.

LANGE EMILY,  wife of WALTER LANGE-aged 46yrs. 12/3/1909.

INHABITANTS OF WESTPORT SOUTH ISLAND  NEW ZEALAND-1873.

LANGE HERMAN HENRY- aged 41yrs,builder of the Municipal Baths 1912, and Abattoir 1905.

LANGE HERMAN- aged 38yrs-Councilor 1897.

ELECTORIAL ROLL DUNEDIN NZ.

LAING DAVID-DUNEDIN-MINER.

LAING ISSAC GABRIELS GULLY-MINER.

LANG JOHN  born 15ht August 1872- HOKIKATI

LAING AMY CAROLINE   born 27th May 1898 WAITARA

PLEASE CHECK ALL GUEST BOOKS YOU MAY FIND  SOMEONE LOOKING FOR YOU AND LEAVE YOUR INFO FOR OTHER FAMILY RESEARCHERS, MOST OF ENJOY YOUR FAMILY  QUEST.....PLEASE NOTE THAT ALL INFORMATION AND PRIVATE PHOTOS ARE COPYRIGHT AND GIVEN FREELY FOR  FAMILY RESEARCHERS, AND NOT  TO BE SOLD.......

CAROLINE ROSINA HELENA  WILHELMINE HEDWIG  KRAENZLIN wife of AUGUST GODFREY LANGE, my Great, Grand Mother-.Prussian, married Berlin Gernany

Myself &  Mr Lobet, Waihi Hospital 100yrs Centenary 2003

AUGUST GODFREY ( Gottfried) LANGE-my Great Grandfather- French Hugenout. Lorrainne France

Now I have confirmed online, see link below, that Mother was right when she said Lange's were from PRUSSIA....Pommern was a
Prussian province.
Its capital was
Stettin!
Godfrey Lange's brother
Carl Lange was  born in STETTIN 24.Nov 1847   Stettin (Szczecin) so possibly all the family that migrated to NZ were born there as well? Carl married in Stettin, 1866 left Hamburg for New Zealand 19 May 1872....
passenger list here
...I am now sifting through the Latter-day Saints Genealogy site to see what I can find.....this is getting exciting! It is also claimed that one of Carl's brother immigrated to America
LANGES METZ LORRAINE

FRANCE.