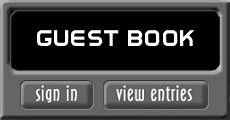 A photo of
LYTTLETON HARBOUR,
CHRIST
C
HURCH NEW ZEALAND,
this would be the first landfall for our brave hardy kin LANGE  who made that magnificent journey from
BERLIN
via LONDON on the vessel
HEREFORD
in 1879. It is very hard to imagine the harsh and primitive conditions in those early day for our trepid kin, mud, long dresses, and having to do with the very basic of ememities, everything but everything was done by hand, I salute them! All  the information I have on the
LANGE LANG LAING MEIRES
ancestors I have from my Mother Nellie Rosina
BRYANT.
so back to
LANGES
,
I am not a genealogist, just would like to find my roots here, so would be grateful for any information on the above families. From what my Mother has recalled, her Mother CLARA HELENA HEDWIG born in BERLIN, was four yrs old when she arrived with her parents ROSINA AND GEORGE
LAING ( LANG) and her  younger sister Olga 2yrs old from BERLIN,  GERMANY  via LONDON on the vessel
HEREFORD i
n 1879
settling in
MARSHLANDS CHRISTCHURCH where the family set up MARKET GARDENS.This land could have been leased as we can find no record of ownership.
CLARA  did the shopping for her Mother who could not speak ENGLISH..A son
GEORGE LANG, 
and another sister AMY were born in their new homeland, NEW ZEALAND. When at a later date CAROLINE ROSINA HELENA husband GODFREY
LANGE, (LAINGE
) , died,  
ROSINA  remarried
to a MR MEIRES.
T
wo daughters ANNIE
MEIRES  and EMILY LIZZIE MEIRES
were born from this marriage.    The GERMAN NAMES  where changed to
E
nglish, which leads me to believe the spelling of the original name was the GERMAN SPELLING OF
"LANGE"
ANNIE
and EMILY MEIRES never married  remained  spinsters. I am sure I must have some
LANGE/LAING
relations in the SOUTH ISLAND OF NEW ZEALAND,
there also seems to be the name SELANDER tied up with this family, see below and  I would love to hear from..better still would be to find the link back to

GERMANY,/ FRANCE and where our ancestors came from..enjoy..

NB.THIS INFORMATION IS NOT FOR COMMERCIAL USE, AND ALL PRIVATE PHOTOS ARE COPYRIGHT...

My GREATGRANDMOTHER CAROLINE ROSINA HELENA WILHELMINE LAING ( LANGE) MEIRES  with her daughter EMILY LIZZIE MEIRES, from her second marriage to CLAUS DIEDRICH MEIRS, after the death of her first husband GODFREY LAING ( LANGE) LYTTLETON, SOUTH ISLAND, NEW ZEALAND.

My GRAND MOTHER  (standing) CLARA HELENA HEDWIG LAING (LANGE) with her  sister MARTHA OLGA LAING (LANGE),   LYTTLETON,  SOUTH ISLAND NEW ZEALAND. CLARA married JAMES WOODLAND BRYANT. MARTHA MARRIED WILLIAM COOPER,1899  2nd marrige to BILL DAVIDSON   HER  SISTER ALMA LANGE MARRIED AURTHUR WIGGINS 1910

This handsome fellow  is CLAUS DIEDRICH MEIER ,the second husband of CAROLINE ROSINA HELENA WILHELMINE LAING ( LANGE ) ..Mr  MEIER  is the father of ANNIE MEIRES AND EMILY LIZZIE MEIRES ,LYTTELTON, SOUTH ISLAND NEW ZEALAND,  half sisters of my GRANDMOTHER CLARA HELENA HEDWIG LAING ( LANGE).

A lovely portrait of AMY ALMA LANGE  ( who married  Arthur  WIGGINS ) daughter of CAROLINE ROSINA HELENA WILHELMINE LANGE  AND GEORGE LAING ( LANGE) LYTTLETON NORTH ISLAND NEW ZEALAND

PLEASE   CHECK  ALL THE  GUEST   BOOKS YOU MAY FIND SOMEONE  LOOKING FOR YOU AND LEAVE YOUR INFO FOR OTHER FAMILY RESEARCHERS, MOST OF ALL ENJOY YOUR FAMILY QUEST..

Well a few cousins have popped up and thats great, some more info from HAZEL LEWIS ( Australia)  according to Hazel's info,  the Great Grand parents Caroline and Claus Meires were  running a Market Garden in MARSHLANDS, after the death of their parents, their two daughters , my Aunt  Annie and Aunt Emily evidently took over the business ( Market Garden MARSHLANDS) to date I can find no proof or record of their ownership, it may have been a leasehold property?

Annie & Emily never married and had issue, so on their death whatever they owned re monies, property, passed to the Anglican Church, this I think could be correct as my Mother told the same story...thanks Hazel!