Welcome to my page of SCOTTISH LINKS, until not so very long ago, I always thought we had a strong IRISH link in the BRYANT FAMILY TREE....due to  stories relayed to me by certain members of the family ie., after committing a dastardly felony rather serious in Ireland, our ancestors fled to NEW ZEALAND  from IRELAND and had a name change from O;BRIEN TO BRYANT!     Hmmmm  .....But  I have since found this not to be so, well not in this  BRYANT/SUDDENS  branch anyway..

On this page we will deal   mainly with. BRYANT and SUDDENS .

I will put online what I have found for other  family members, in the same token I would  be pleased to get any updates re  our Bryant branch and photos  would be so gratefully received to share with Family members  ..thanks enjoy...I now know why I just love bagpipes!

INFO FROM: ROOTSWEB, LDS, and family members..thank you...

.I will not say  that all this info is 100% correct, we are still gathering info

Well first up we have

ROBERT SUDDENS who married one

AGNES McDonald on the 5th of May 1820 in EDINBURGH PARISH SCOTLAND.

Their offspring were

MARGARET SUDDENS

AGNES SUDDENS

ELIZABETH SUDENS

THOMAS MCDONALD SUDDENS*

THOMAS MCDONALD SUDDENS Carpenter, who migrated to New Zealand from SCOTLAND in 1858, married

JANE MARTHA WOODLAND about  1854,  a daughter

JANE SUDDENS was born in 1854 Sunderland DURHAM ENGLAND..this is my Great great Grand Mother and Father

Their child a daughter

JANE SUDDENS  married

One of their children

he married

LONDON 18th July 1858 to DUNEDIN 8th NOVEMBER 1858 the  VESSEL REGINA under CAPTAIN THORNTON

passengers:

SUDDENS ROBERT 10 months

SUDDENS THOMAS 23yrs Joiner

SUDDENS JANE 22yrs

SUDDENS JANE 4YRS (our paternal Great Grand Mother.)

VESSEL REGINA sailed  from LONDON to LYTTELTON NZ   4th DEC., 1859

Passenger: SUDDENS THOMAS Y2 joiner..this could be a brother..

The first
BRYANTS
found are the parents of one
THOMAS MICHAEL BRYANT, who was the

THOMAS BRYANT who married ELIZABETH DONAGHUE photo above.

THOMAS  MICHAEL BRYANT  was born about 1855 in LONDON and  died in LYTTELTON  NEW ZEALAND  1889

THOMAS MICHAEL BRYANT married JANE SUDDENS at the Manse in 1872

witnesses were James Anderson Labourer Lyttelton and Jane Suddens householder Christchurch.

Their children were:

JAMES WOODLAND BRYANT 5 th MAY 1877  born CANTERBURY NZ (  my grandfather)

T

As far as I know this is a portrait of THOMAS MICHAEL BRYANT & JANE  SUDDENS, my great grand parents..

This page was last updated on: August 20, 2011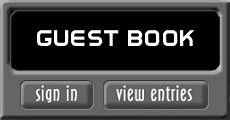 PLEASE CHECK ALL THE GUEST BOOKS, SOMEONE MAY BE LOOKING FOR YOU, AND LEAVE YOUR INFO FOR OTHER FAMILY RESEARCHERS, THANK YOU, MOST OF ALL ENJOY YOUR FAMILY QUEST....... text.

Looking through the ancestors list of  names it is great to see where they came from, ENGLAND and SCOTLAND,  SEYMOUR, MacDonald, Woodland, good old Scotish & English names and the Irish link through DONAGHUE, still looking...then of course the Bryant/Brieene goes back to France and the Hughenots, the  same as the Langes so it looks like our roots on both sides come through Europe