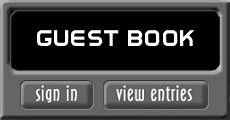 Hello and welcome to my  genealogy quest, my name is HELENA GRACE BLOMFIELD, and I live in the NORTH ISLAND of beautiful NEW ZEALAND.  This is my search for my  Maternal GERMAN , FRENCH, ENGLISH, & SCOTTISH ANCESTORS  "LANGE,MEIRES, BRYANT &  SUDDENS  etc.," ,who took that long perilous sea journey to the the wild unknown shores of a  then strange and frightening country, the two  ISLANDS OF NEW ZEALAND, beautiful NEW ZEALAND  but at the time of our ancestors , those hardy brave souls who set out from   EUROPE   by the thousands to  AMERICA,  AUSTRALIA  AND  NEW ZEALAND, it was also a savage land.  That very long and sometimes  perilous sea journey, with their families , children, babes, to the other side of the world, was an amazing act of courage. For it was  a wild but beautiful savage land, they came to and a formidable task  lay ahead for the early settlers to tame, this land of AO TEA ROA,  LAND OF THE LONG WHITE CLOUD, NEW ZEALAND, ( NEW ZEELAND ) so named by ABEL TASMAN. This is my  search for my maternal roots, the information I have is from my Mother NELLIE ROSANNA BRYANT, which I shall put online for other researchers.
THIS INFORMATION IS NOT FOR COMMERCIAL USE.

Above are my Great Grand Parents, CAROLINE ROSINA HELENA WILHELMINE KRAENZLIN,  30 yrs and AUGUST GODFREY LANG ( LANGE)  34yrs of BERLIN  they arrived in
LYTTLETON SOUTH ISLAND  NEW ZEALAND
with their 2 daughters, CLARA HELENA HEDWIG LANGE  4yrs, ( my Grandmother) and   MARTHA OLGA, 2yrs IN
1879
on the  vessel
HEREFORD
from  LONDON to LYTTLETON.  As far as my mother can remember, her Mother  CLARA  told her they were on the deck of the ship mostly which would mean that they were GOVT. assisted immigrants, but,  other information has been found to be incorrect so I am not 100% sure of this detail.  My Mother always insisted the original name was
LANGE,
and as Christian names were altered from the FRENCH/GERMAN to ENGLISH, it is highly probable that the original name was  the  FRENCH/GERMAN spelling  of  
LANGE
which was changed to LAING in some cases as there was anti German feeling during the time of the second world war.....
Caroline Rosina remarried after Godfreys Langes death to CLAUS DIEDRICH MEIRS 1886l

My Grandmother
.CLARA HELENA  HEDWIG LANGE, left,
who was aged only 4 yrs old when her parents CAROLINE
ROSINA  HELENA  WILHELMINE  KRAENZLIN AND AUGUST GODFREY  LANGE, 
and one younger sister Martha Olga 2yrs , left  GERMANY via  LONDON in the year  1879, on the vessel
HEREFORD,
and took that long dangerous sea journey with thousands of other  brave souls, seeking their fortune on the faraway wild shores of
NEW ZEALAND
. The
LANGE
( LAING ) family  landed at the
LYTTLETON HARBOUR, SOUTH ISLAND  NEW ZEALAND
and  the family  settled at 
MARSHLANDS
, with other
GERMAN
and
POLISH
MIGRANT  FAMILIES
.
Right  CLARA LANGE'S ( BRYANT) youngest daughter, NELLIE ROSANNA BRYANT

THIS IS A NEW ZEALAND SITE,    DO  CHECK THE GUEST BOOKS YOU MAY FIND A RELATION,  PLEASE SIGN GUEST BOOKS AND TELL US WHERE YOU ARE FROM,  ANY FAMILY PHOTOS WOULD BE APPRECIATED, LETS MAKE THIS THE VERY BEST  LANGE - BRYANT SITE......ENJOY

This site updated on: August 20, 2011
VIA LONDON ON THE VESSEL HEREFORD 1879, Passanger list here.
TO LYTTLETON STH IS., NEW ZEALAND.

CAROLINE ROSINA HELENA WILHELMINA LANGE nee Kraenzlin died 1917 buried at St Paul's Anglican Church PAPANUI .

AUGUST GODFREY( GOTTFRIED) LANGE  No 300 St Paul's Papanui (

CLARA HELENA (HEDWIG ) LANGE

NELLIE ROSANNA  MAUDE BRYANT.-BLOMFIELD.

From new information I can now tell you that our hardy LANGE forebears as far back as one can ascertain, came originally from
FRANCE- ALSACE METZ LORRIANE
- some of these borders have since changed after wars.
LANGES
my Mother said were  FRENCH HUGENOUTS. There was  terrible Religious persecution/murder all over  FRANCE re the HUGENOUTS for many many years forcing many families, including our
LANGES
to flee to neighboring safe countries. 
CARL LANGE
was born in POMRANIA, 
STETTIN
The Prussian province Pomerania consisted of the governmental districts Köslin, Stettin and Stralsund (until 1932). 1938 is noww called SZCZRECIN and is now part GERMANY..it would appear the LANGE family spent several generations around the areas of STETTIN

From GERMANY the LANGE families have decided to migrate and branched out to NEW ZEALAND, USA, SOUTH AFRICA ETC.,

'Huguenots refugees found a safe haven in the Lutheran and Reformed states in Germany and Scandinavia. Nearly 44,000 Huguenots established themselves in Germany, particularly in
Prussia
where many of their descendents rose to positions of prominence. Several congregations were founded, such as the Fredericia (Denmark), Berlin, Stockholm, Hamburg, Frankfurt, Helsinki, Emden'.